Volunteer with Us
Our alumni volunteers provide a valuable service to the entire Sisters of St. Mary of Oregon Campus Community.
From events, such as Gala and Alumni Tailgate to school presentations and board service, your time and energy supporting this campus is always appreciated.
Events and Administration
Support your alma mater and have some fun with friends and fellow alums by volunteering at one of our events. We have several opportunities to suit your preferences.
Contact Alumni Relations if you are interested in volunteering for an alumni event.
Office of Alumni Relations:
Email: alumni@valleycatholic.org
Phone: 503.718.6482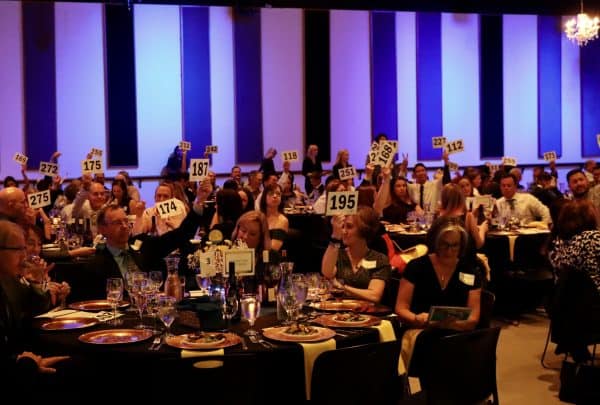 Alumni Advisory Committee
The Alumni Advisory Committee meets quarterly to plan and execute alumni events, the Distinguished Alumni/Emerging Leader Awards and the Weston Challenge campaign for tuition assistance. Each member serves on one of the three subcommittees.
Contact the Alumni Relations Office: alumni@valleycatholic.org, 503-718-6482 to learn more.
Nominate alumni for this year's Distinguished Alumni Award and Emerging Leader Award. The Alumni Advisory Committee chose Volunteerism for this year's theme. Nominations are open and will close on July 1, 2023.
Career and Women in STEM Days
Every Spring, Valley Catholic Elementary and High Schools host career days and the middle school hosts Women in STEM for its students.
Let us know what grade levels you are interested in presenting to and we will help connect you.