The Sisters of St. Mary of Oregon serve through prayer, education, health care, and outreach.
The Sisters' sequoia-lined campus is home to their sponsored ministries – Valley Catholic School, Valley Catholic Music School, Maryville Skilled Care, SSMO Foundation and the SSMO Ministries Corp.
Community care through faith and action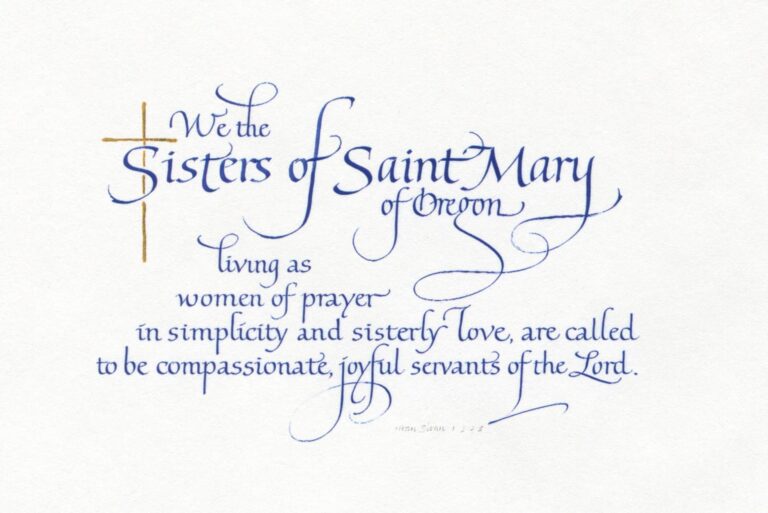 News Blog
Lisa McMullen – Maryville's Employee of the Month for December.
Join us for one or several Valiant Christmas performances from our students during the next two weeks.
This supergroup is enhancing the Catholic education experience at Valley Catholic School.
SSMO Core Values
The Sisters of St. Mary of Oregon (SSMO) and their sponsored ministries are guided by four core values: