The Sisters of St. Mary of Oregon serve through prayer, education, health care, and outreach.
The Sisters' sequoia-lined campus is home to their sponsored ministries – Valley Catholic School, Valley Catholic Music School, Maryville Skilled Care, SSMO Foundation and the SSMO Ministries Corp.
Community care through faith and action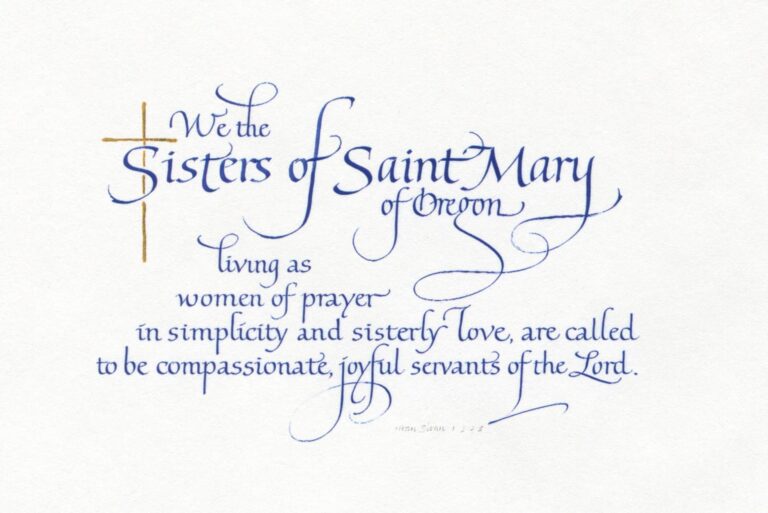 News Blog
Ruth Kathryn Etzel, the daughter of Frank and Anna (Minden) Etzel, was born in Stayton, Ore. on March 13, 1932. She grew up in…
Father, Your incredible generosity gives us more that we can understand. Please, give us also appreciative hearts, creative minds to care for Your creation,…
SSMO Vocation newsletter – A monthly publication of news and topics important to Community and religious life.
SSMO Core Values
The Sisters of St. Mary of Oregon (SSMO) and their sponsored ministries are guided by four core values: